The Top Appliance Repair in Discovery Garden
We can assist if your range, cooker, or oven is broken. We have years of experience fixing appliances, so we know what it takes to get you back to work quickly. We can swiftly and effectively fix your refrigerator, dishwasher, or washing machine if it isn't operating properly.
Call us right away if you need appliance repair in Discovery Garden.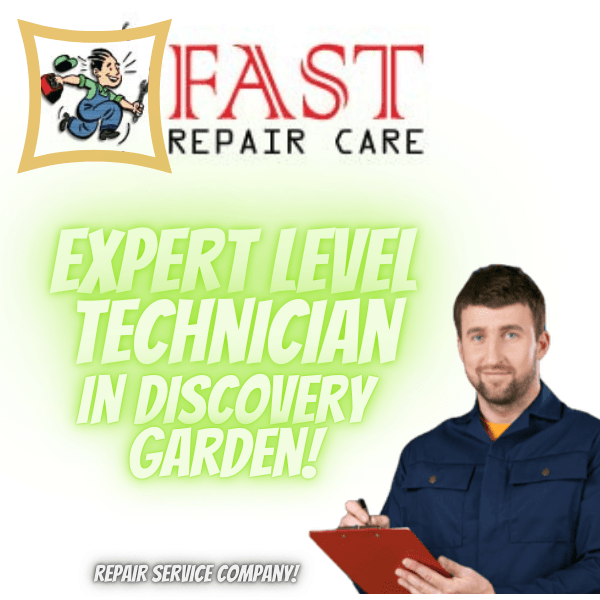 Home Appliance Repair Service
We're the appliance repair specialists you've been searching for.
We've got you covered from top to bottom—from oven repair to refrigerator repair and everything in between. We can help you get your appliances back up-and-running faster than you can say "Hello, Mr. Repair Care!"
At Fast Re[pair Care, we know that when something breaks it's not just an inconvenience; it's a major disruption to your home life. That's why we make sure to have technicians who are fast and knowledgeable about all kinds of appliances. Our team is here for you no matter what appliance needs fixing or maintenance work: refrigerators, washing machines, dishwashers… whatever! Plus, our service is always 100% guaranteed—if we can't fix it right away, we'll give you a refund on the spot!
We're also proud to offer our customers new installation services for their existing appliances as well—so if you're looking for a new washer or dryer but don't have time to go shopping for one? No problem! Just let us know what you need and we'll do all the work for you!
Frequently Asked Questions
Sheikh Hamdan Colony - الكرامة - Dubai
We Grow with world major Home Appliance brands.
The Fast Repair Care affalited wtih major brands around the United Arab Emirates. That measn you can hire us for any of technology regarding to home applicances.
Brand Specialised Experts.