KITCHEN APPLIANCES
When you buy a kitchen appliance, you're not just buying something to do a job; you're buying part of a system. You're buying the other appliances it works with, and the way it integrates with the rest of your kitchen.
In an ideal world, all kitchen appliances would be compatible with all other appliances, so you could mix and match as you like. In practice, though, there are two problems. One is that makers of expensive appliances don't want to interoperate with makers of cheaper ones; they want their customers to buy whole systems from them rather than cherry-picking the best components from different manufacturers. The other is that it's usually easier to make an appliance do one thing well than several things passably well.
The Fast Repair Care offers your best rates for repair and maintenance also, so if you want to save the money, then don't buy new one, let's call us we will repair with guaranteed long time working.
Let's check out other Home Appliances Services, Washing machine repair, Refrigerator Repair Service, Stove repair service, Oven Repair Service, Dryer Repairs Service, Dishwasher repair service, Ac Repair Services
Simple, tasty, and healthful meals from the kitchen to the dining table is what home cooking is all about. Preparing the meal, on the other hand, maybe time-consuming and exhausting. You can make cooking more pleasurable and a lot easier with the correct list of essential kitchen appliances. These tools might also inspire you to come up with fresh and inventive dishes for your loved ones to enjoy. Modern appliances, in addition to standard utensils and storage containers, are a must-have in every Indian kitchen. Check out our review about Bosch Dishwasher and Washing Machines in Dubai.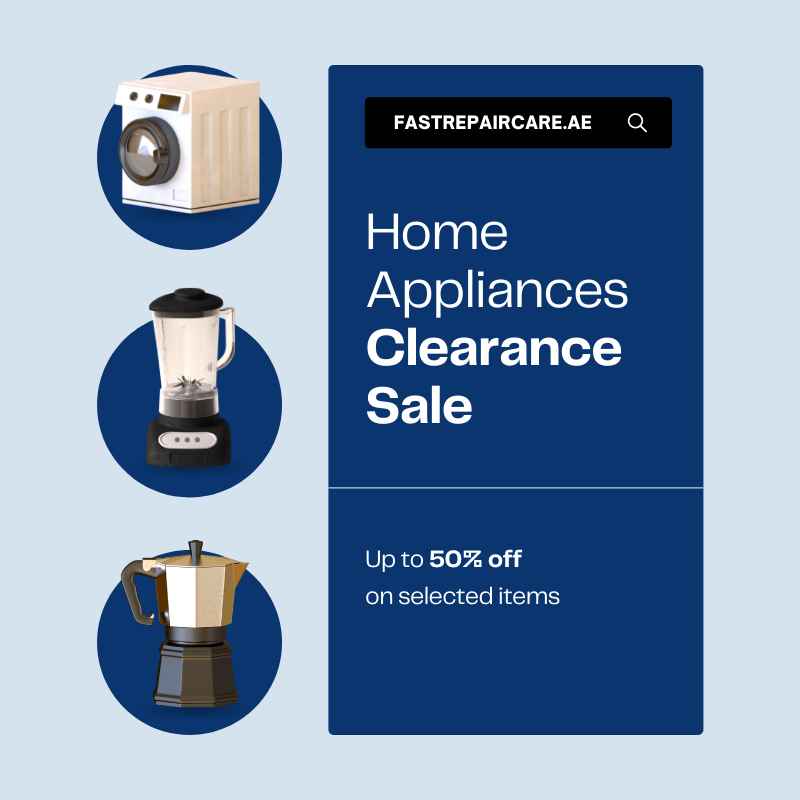 Kitchen Appliances List
Cooking may quickly become your favorite part of the day when you have this list of essential kitchen appliances!
Food processor
Microwave
Dishwasher
Hand blender
Pressure cooker
Mixer Grinder
Electric Kettle
Rice cooker
You'll be all prepared to prepare a feast fit for a king with this list of essential kitchen gadgets! This list of kitchen equipment for new houses is an absolute requirement if you're moving into a new home and want to enhance your kitchen and have a pleasant cooking experience.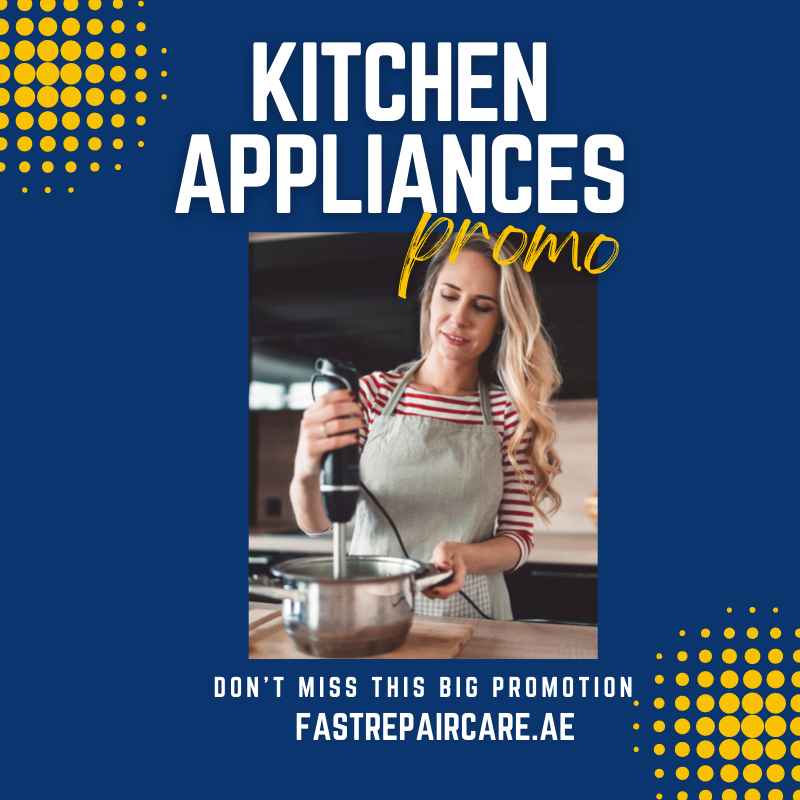 Kitchen Appliances Dubai
There was a time when people were happy with the normal amenities but not anymore. The kitchen appliances and gadgets have also evolved over the years. Today, you will find several modern kitchen appliances in almost all the kitchens of Dubai. These are making life easier for us and providing us with some of the best cooking results as well.
Built-In Kitchen Appliances
Built-in kitchen appliances do not need their own space. They can be integrated into a unit to create a more open-plan kitchen. Fitted kitchens are practical and look smart. A fitted kitchen incorporates built-in kitchen appliances as well as kitchen storage with cupboards, drawers, and shelving units. A fitted kitchen is an efficient use of space and can fit into any room size or shape, if you want that kind of services then Fast Repair Care will help you to maintenance your kitchen appliances.
Electric Kitchen Appliances
Electric kitchen appliances are designed to make cooking and cleaning easier. They can work in different ways, depending on the ingredients used in them. Electric kitchen appliances must be used safely if you want to prevent accidents from happening.
Different types of electric kitchen appliances include:
A blender, which is used to crush fruit, make milkshakes and other soft drinks;
A coffee grinder, which is used to grind coffee beans;
An electric can opener, which is used to open cans;
A food processor, which is used to cut up food into small pieces;
A juicer, which is used to squeeze the juice out of fruit;
A mixer, which is used to mix flour and milk, or to mix eggs and cream.
Kitchen Appliances Abu Dhabi
We all know that a kitchen is a place, where you cook meals for your family. A great kitchen must have a combination of style and practicality. When people look for kitchen appliances in Abu Dhabi, they usually want something that will last for years without any problems. If you are going to be using it daily, you should make sure that it has good quality and durability. One way of doing this is by choosing a brand that has been around for many years now and which has a good reputation in the market.
Kitchen Appliances Brands
Today, there is an increasing number of brands manufacturing kitchen appliances with newer features and enhanced functionalities. Here is a list of the top 10 kitchen appliance brands (Checkout the washing machines offers ) that are popular and trusted by people in the UAE, and all around the world:
Samsung
Panasonic
Sharp
Haier
LG
Whirlpool
Kenwood
Philips
Bosch
IFB