A good washing machine will have a wide variety of features that help make laundry day easier. When shopping for a Panasonic washing machine, consider its cubic foot capacity and how many pounds of laundry you need to wash in one load. A larger capacity means fewer loads per week, so if you have more than one person in your household or want to be able to wash things like comforters in your washer, consider purchasing a larger capacity model. A smaller capacity is better suited for single people or couples who do not require as many items washed at one time.
Panasonic washing machines are equipped with a variety of wash cycles to clean your clothes, including delicate cycles for lingerie and hand-washables and super heavy-duty cycles for work clothes and jeans. Specialty cycles include express wash, allergen removal, quick wash, drum clean, and rinse/spin. The electronic control panel on the front of the machine allows you to set the time, temperature, and soil level for each cycle. Some models also offer a delay start feature that allows you to program the washing machine to start at a later time.
Contact Fasst Repair Care for the better backing, if you're looking for new or habituated appliance or want repairing services. Checkout our Review on Google ( Click then)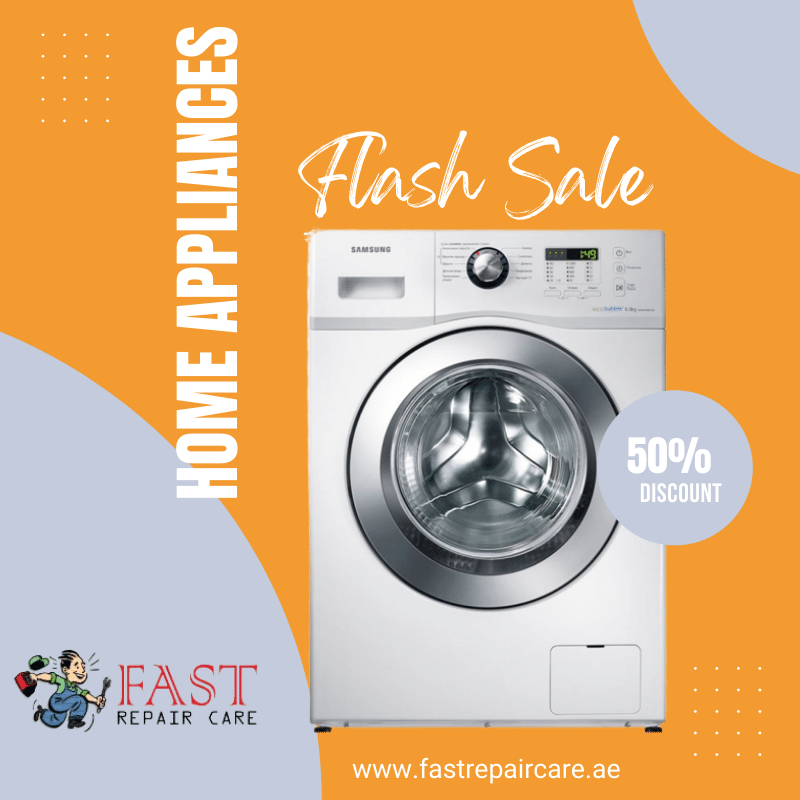 Panasonic Washing Machine Repair
If you are looking for Panasonic washing machine repair, you came to the right place. Fast Repair Care provide you with a full range of repair services for your washer. We can fix any kind of problem that might occur from broken parts to water leakage and everything in between.
Our technicians are fully capable of repairing your washer regardless of its brand or model. They can spot the problem and get it fixed right away. If the appliance is beyond our capabilities we will refer you to someone who can help you.
Panasonic Washing Machine 5kg
Panasonic 5kg Fully-Automatic Front Loading Washing Machine has a capacity of 5kg. Panasonic washing machine 5kg capacity is suitable for a family of 3 members. This washing machine comes with an inbuilt heater which helps in removing the hard stains from your clothes. It also has got a fuzzy logic that automatically sets the wash cycle depending on a load of your laundry.
Panasonic Washing Machine 6kg
The Panasonic 6kg washing machine is a fully automatic front loading washing machine with a capacity of 6 kg. It has 4 wash programs, 4 spin speeds, soak function, and an auto-restart option. The digital display panel shows the remaining time to finish the washing, water level selection, and wash program selection. This washing machine has a crystal design around the door and comes with a rat mesh to secure it from rats or other insects.
Panasonic Washing Machine 7kg
Panasonic washing machine 7kg front load comes with a stainless steel drum. Its auto error detection and display system let you know of the problem. It has a unique inverter motor that saves electricity and is quiet and silent. There are many different wash programs to suit your needs. With a large 7kg capacity and up to 1400rpm spin speed, the Panasonic washing machine has the power to tackle the toughest dirt and stains but remain gentle on your clothing, keeping colors bright and fabrics soft.
Panasonic Washing Machine 8kg
The Panasonic NA-F80A1 Washing Machine is a top-loading machine with a capacity of 8kg. It comes in an elegant silver finish. This Panasonic washing machine has an inverter motor which makes it very efficient and quiet to operate. The auto power-off feature ensures maximum power savings.
This top-loading washing machine features a super soak function that penetrates deep into the cloth fibers and helps remove dirt effectively by soaking clothes for 30 minutes before the rinse cycle.
Let's check out other Home Appliances Services, Washing machine repair, Refrigerator Repair Service, Stove repair service, Oven Repair Service, Dryer Repairs Service, Dishwasher repair service, Ac Repair Services
Panasonic Washing Machine 13kg
The Panasonic 13kg Top Loader Washing Machine has a large capacity, which makes it ideal for families. It comes with automatic load adjustment, which saves energy and water. A 4-star energy rating saves you money on your power bill.
The built-in heater keeps temperatures consistent to ensure that the machine works efficiently. Anti-bacterial treatment works to keep the washer's interior clean and hygienic. An inverter motor is used to provide a consistent flow of power to the washing machine.